Outdoor Billboard
Go Media market many advertising sites in different locations and is the Sole Agent that market all the billboard sites at Elizabeth House in Causeway Bay.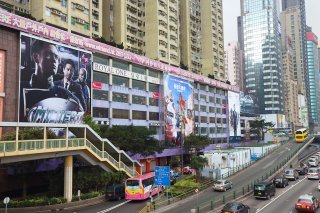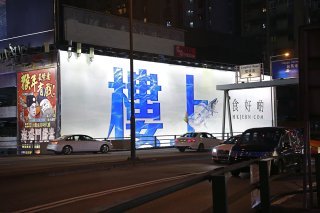 Outdoor LED Display
Outdoor LED Displays easily catch pedestrian's eyeballs and is a very popular display, GO Media market different LED Displays at different districts such as Times Square Videowall in Causeway Bay, Harbour City Videowall in Tsim Sha Tsui & New Town Mall TV in Mongkok, etc.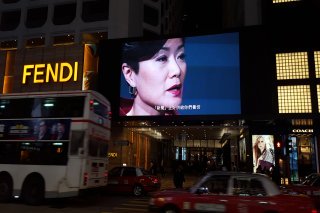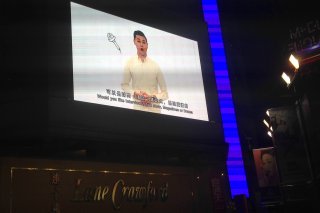 Moving Truck Advertising
Advertisers embrace Moving Truck Advertising nowadays since the advertising area is large and the interior could be utilized as showroom or small venue for interactive event.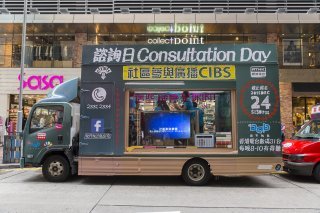 Minibus Advertising
There are various routes for minibuses which is suitable for advertisers to promote their campaign that target to specific locations. GO Media is the exclusive agent for green minibus no. 88 and also act as agency for red minibus.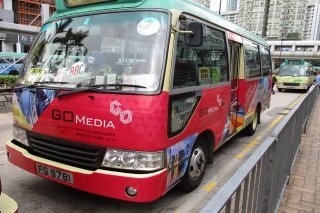 Taxi Advertising
There is no standard route for taxis, but they work 24 hours and could be easily found everywhere in all districts. Taxi roof advertising or taxi parade are some remarkable formats and taxi advertising is one of the effective media platform to recall audience's memory.
Ice-cream Car Advertising
Ice-cream is your best friend in summer. Ice-cream car body sticker pair with brand's logo on ice-cream cone paper and free ice-cream distribution is the popular promotion in hot summer.